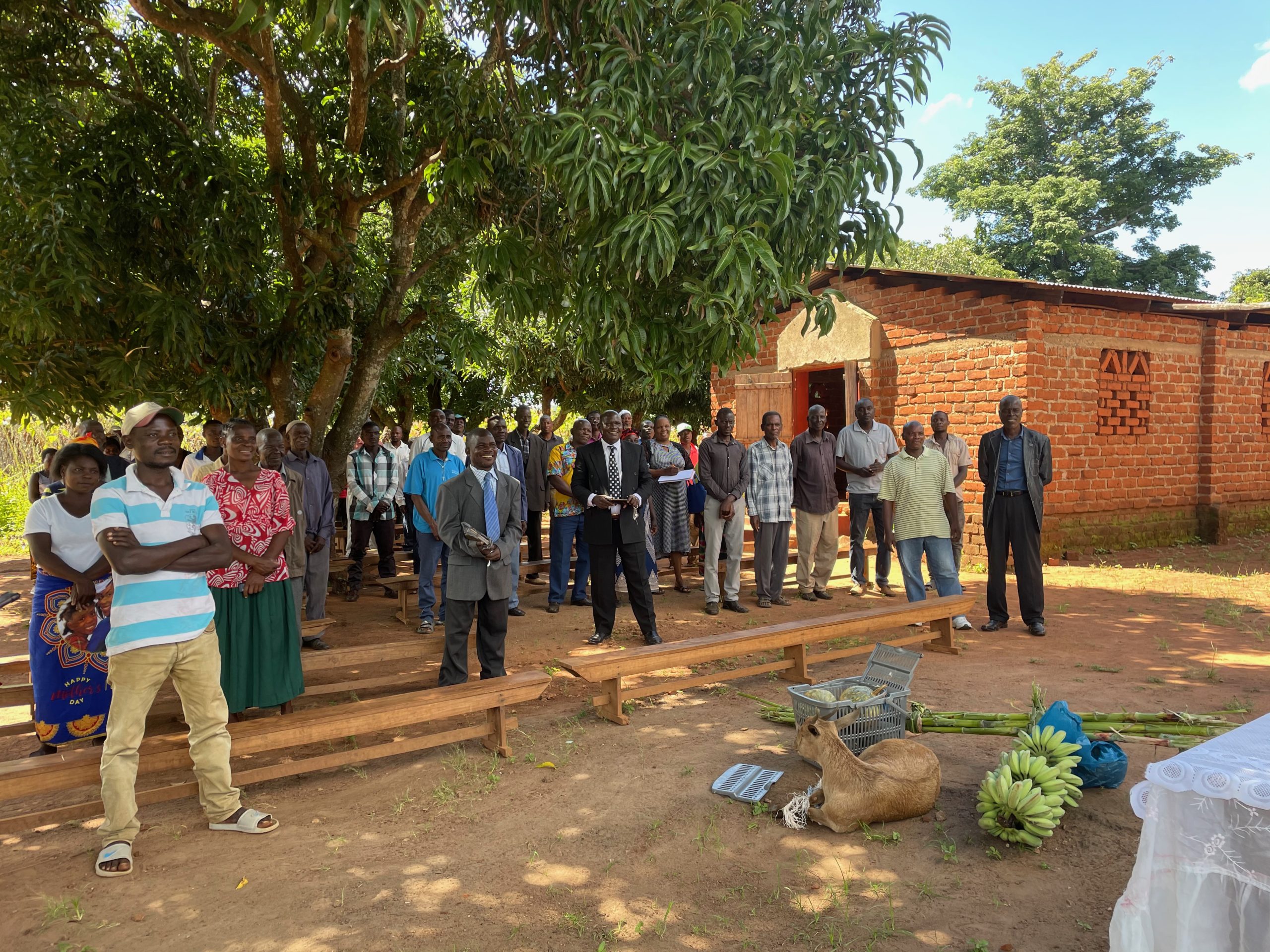 Zambia Project

The participation fee covers housing during the project, three vegetarian meals a day, ground transportation to and from the airport and project site, short-term travel insurance, a Maranatha t-shirt, and luggage tags. International and domestic flights, passports, entrance visas, and vaccinations are not included. All prices are listed in US dollars. Children ages 12 and under have a $150 discount. There will be an excursion after the project. For tax purposes the fee is broken down into a project participation fee which is tax-deductible and an excursion fee, which is not.
On this project we will be laying blocks on a new clinic next to the Bethal Church. The surrounding community has 16 villages with a community of over 10,000 people. It's a long walk to the nearest overloaded clinic creating a big gap in health care, especially for maternity cases and basic medical needs. In 2014 the church members began planning and praying about building a clinic on this site. In faith they began collecting building materials like bricks. The active Bethal congregation has started four more churches, began a preschool in their new One Day Church, and eagerly looks forward to impacting their community through this vital clinic.
Depending on the number of volunteers and the skills and interests they bring, this group could also reach out into the community through activities like children's ministry programs, medical clinics and health education. Volunteers will fly into Lilongwe, Malawi.
At the end of the project, the group will enjoy a safari excursion in the South Luangwa National Park.
Travel Information
Volunteers will purchase their own plane tickets to and from Lilongwe, Malawi. The dates posted are the arrival and departure dates from the project. You may need to leave home a day or two before the advertised start date to arrive on the correct date. Maranatha representatives will meet volunteers upon arrival in Malawi.
Please wait for confirmation before purchasing your airfare. Booking outside the advertised flight windows could result in additional fees and missed portions of the project.
Travel Resources
CI Azumano Travel:
800-454-4099 or by email with Erle or Azumano Team at corporatetravel@ciazumano.com
Butler Travel:
503-879-5005 or by email with Nathanael at nathan@butlertravel.com