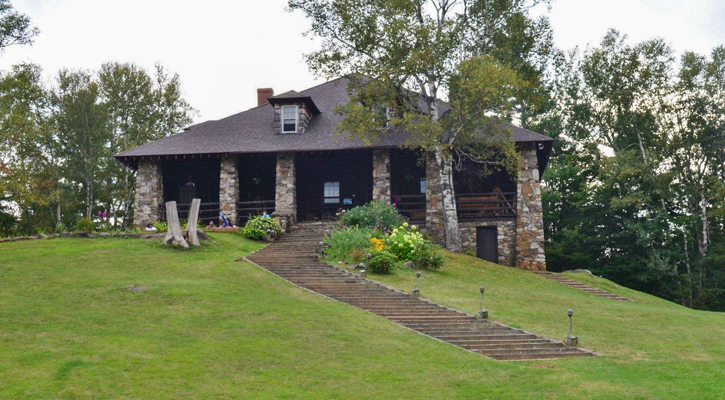 Camp Lawroweld was originally constructed as "North Woods Maine Camp" for the boys of Yale University. Built around 1900, this post and beam lodge has one of the largest stone fireplaces in the state of Maine. The camp is situated on beautiful Lake Weld, a natural glacial lake surrounded by mountains.
Volunteers on this project will help with multiple projects throughout the camp, including plumbing and electrical, as well as renovating the boys bathroom, adding a porch to the medical building, staining the lodge, pouring a concrete pad, and some fencing.
Participants are responsible for their own travel expenses to and from the project.
Three meals a day, accident insurance, and local housing are free in exchange for your volunteer labor.
Travel Information
If you are planning on flying to the project, the closest airport is Portland, Maine (PWM). This is approximately 90 minutes from the camp.
Please book flights that come in before 6 pm on the arrival date. If you need to fly in later, please check with the Maranatha office to confirm that your arrival time can be accommodated. If you are flying to the project outside of the arrival and departure date, please check with the office to be sure you can be accommodated as well. Please send your itinerary to volunteer@maranatha.org so pick up arrangements can be made.
Travel Resources
CI Azumano Travel:
800-454-4099 or by email with Erle Dpenha or Azumano Team at corporatetravel@ciazumano.com
Butler Travel:
503-879-5005 or by email with Nathanael at nathan@butlertravel.com
Kayak:
www.kayak.com